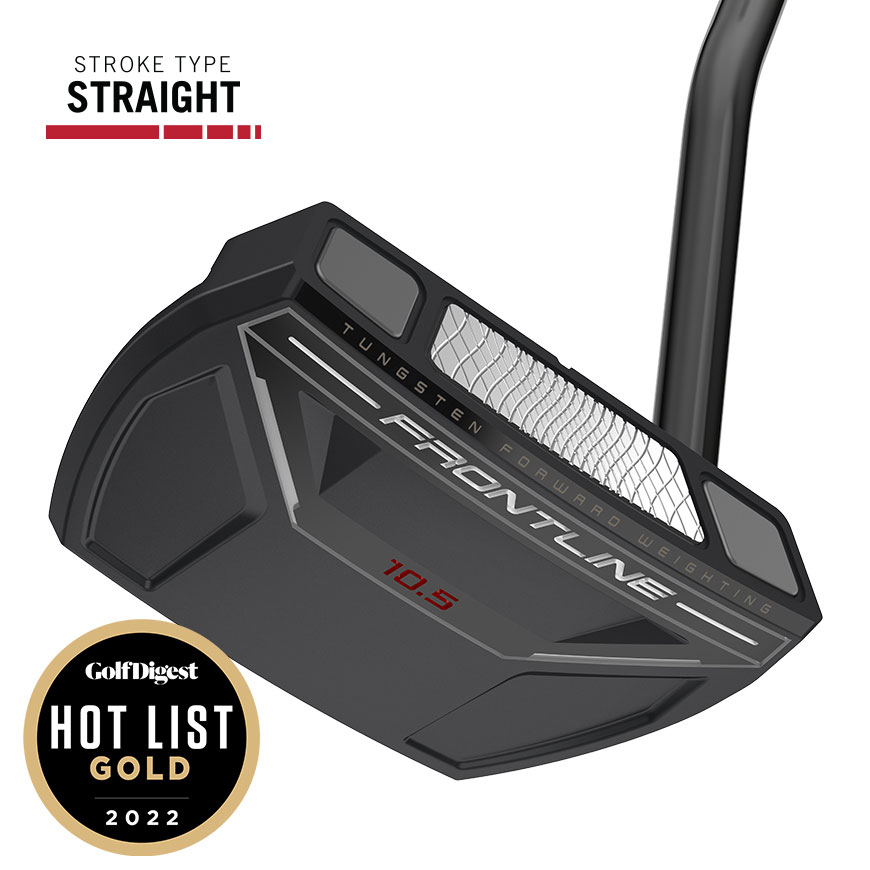 Frontline 10.5 Single Bend Putter
Stock grip may vary based upon availability
Frontline 10.5 is a bladed mallet that is packed with buttery feel and forgiveness. The Tungsten Forward Weighting,Speed Optimized Face Technology, and 2135 alignment combine to deliver unparalleled scoring potential.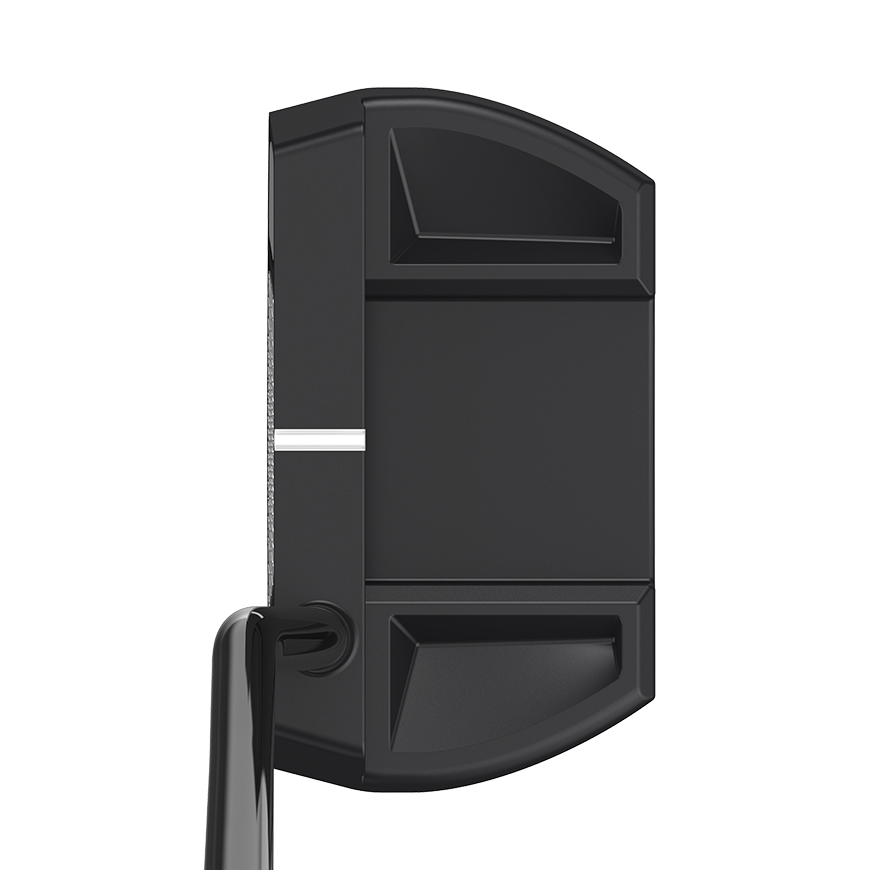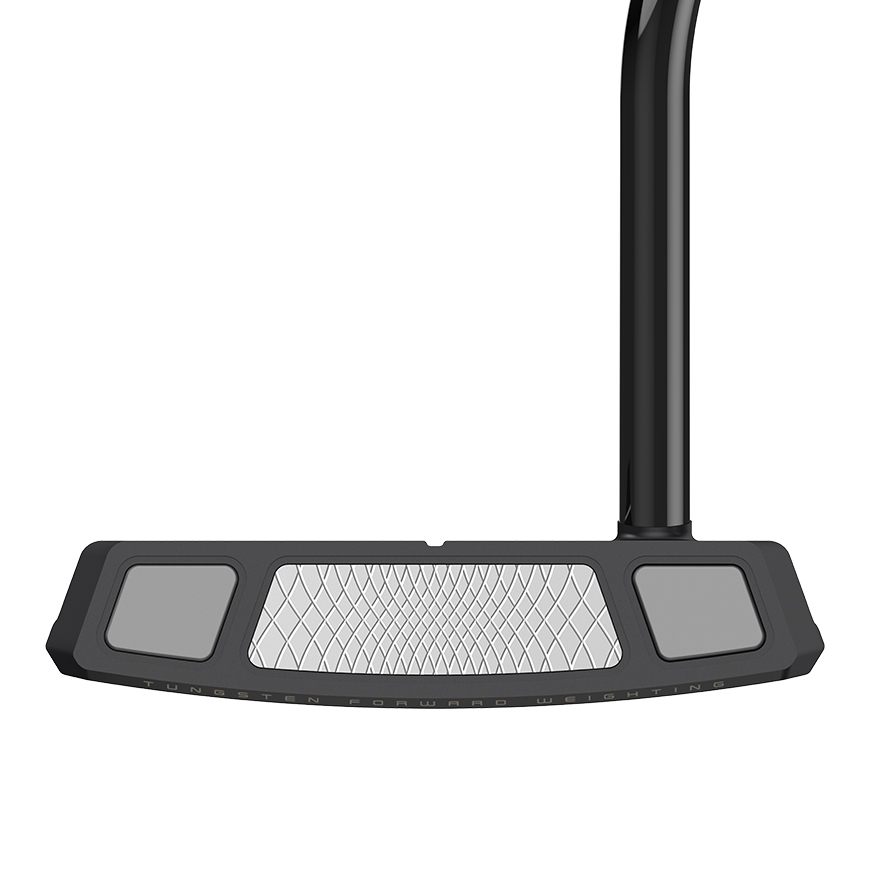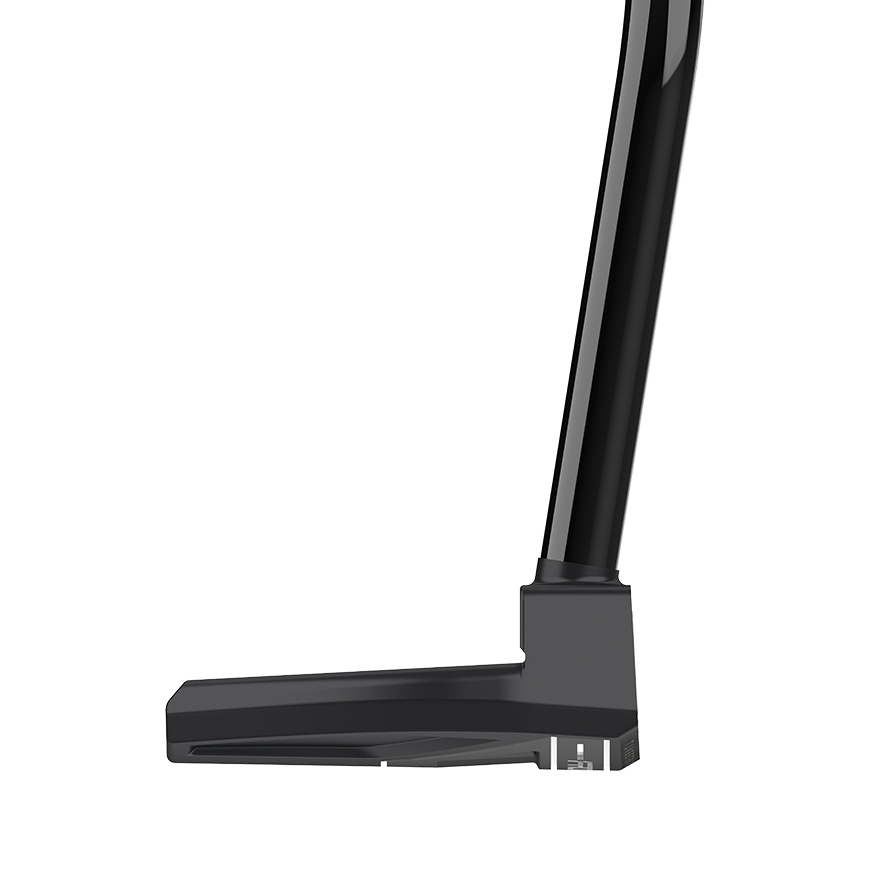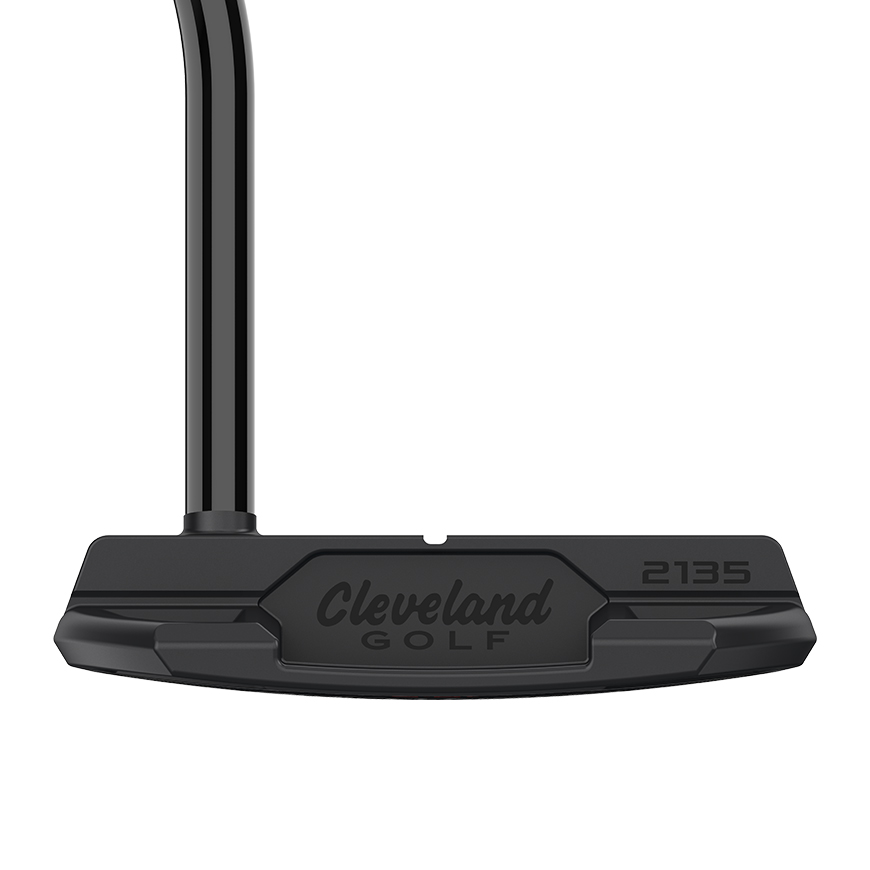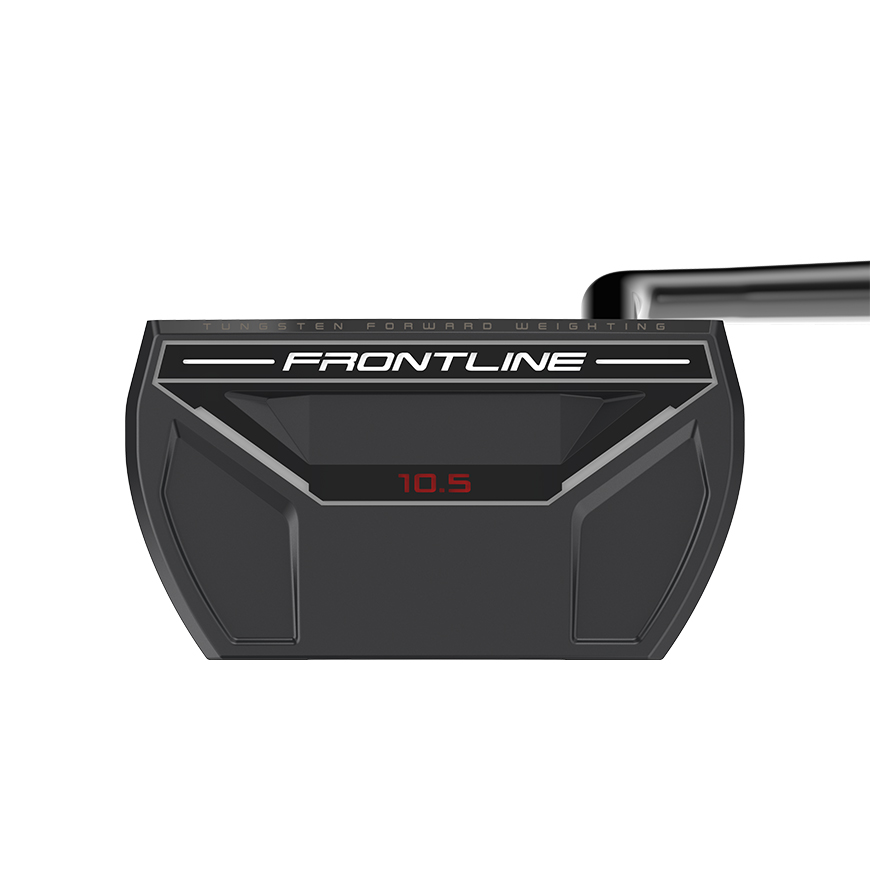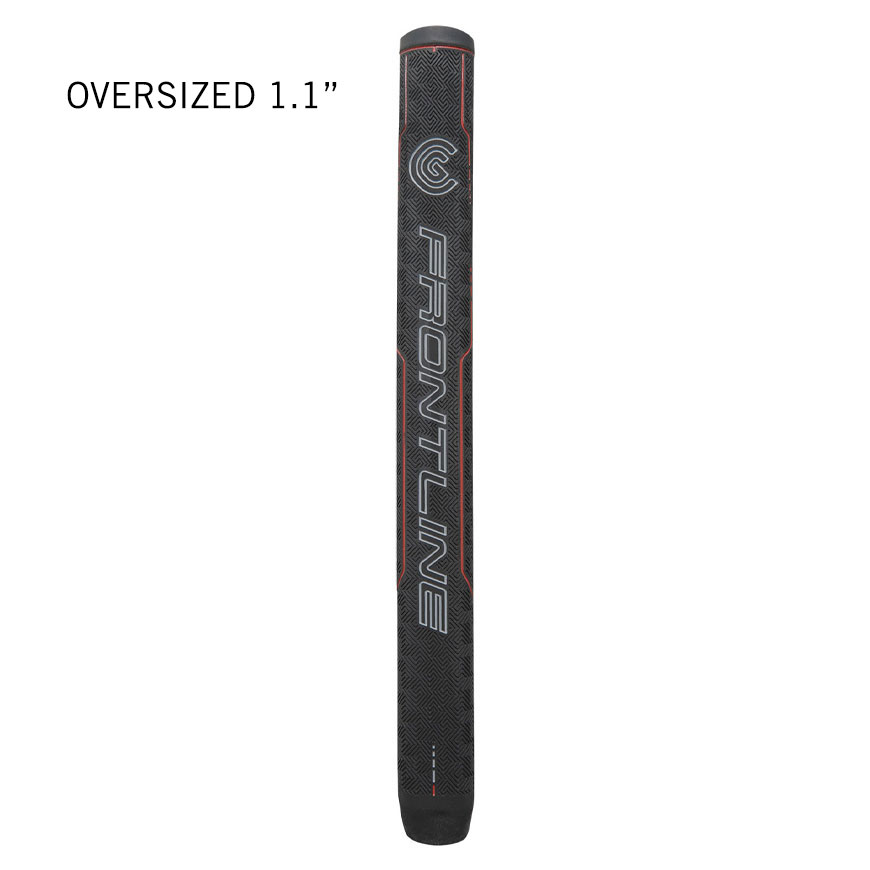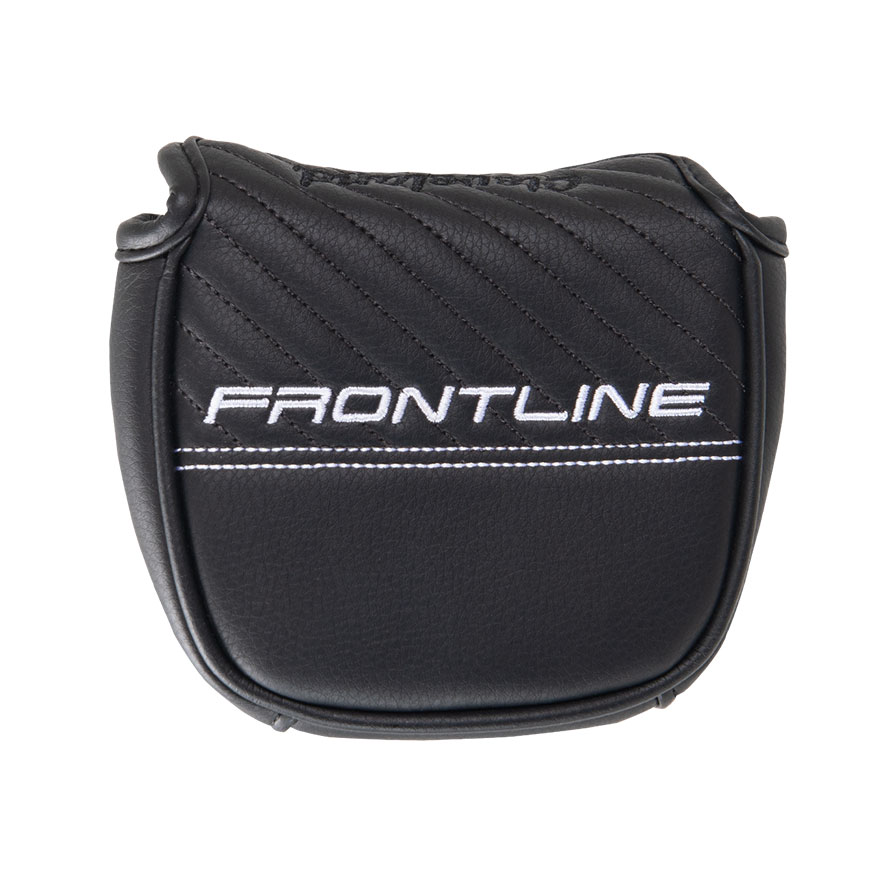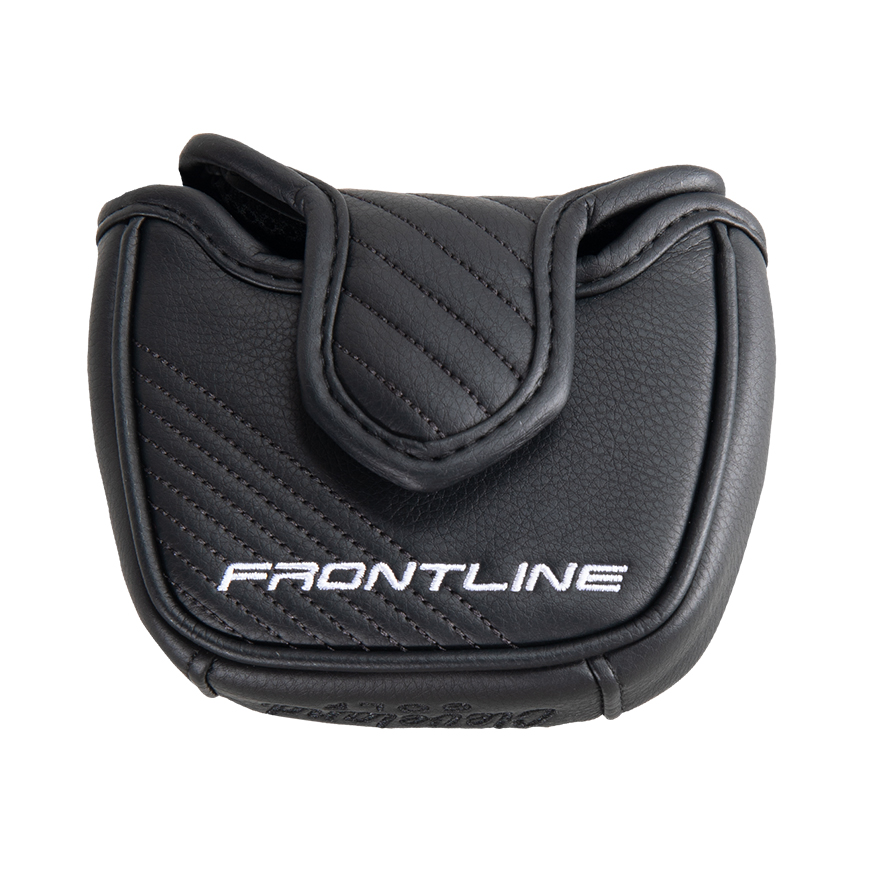 Overview
Frontline delivers a new way to design a putter with Tungsten Forward Weighting positioning the center of gravity closer to the face for straighter putts. The Frontline 10.5 Single Bend Mallet is perfect for straight stroke types and provides consistent distance control on the greens.
Technology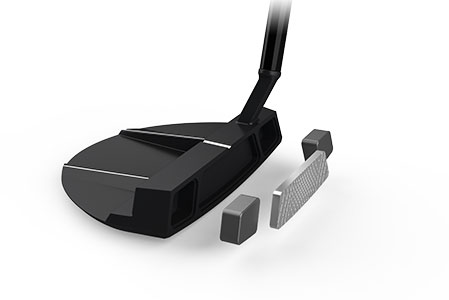 FORWARD WEIGHTS
With Tungsten Forward Weighting and the center of gravity positioned closer to the face, Frontline provides better stability through impact for straighter, more accurate putts.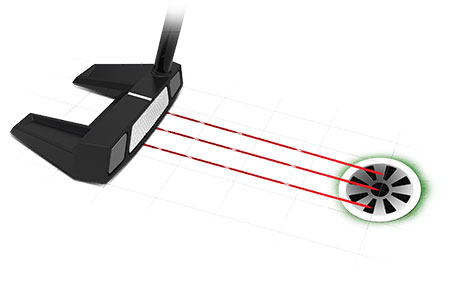 SPEED OPTIMIZED FACE TECHNOLOGY
Cleveland's proprietary Speed Optimized Face Technology pattern normalizes ball speed across the face, ensuring consistent distance performance on all your putts.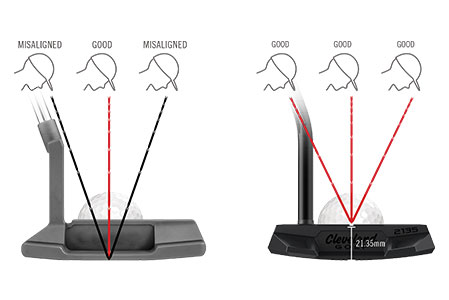 2135 TECHNOLOGY
Regardless of where your eyes are located at address, achieve perfect alignment on every putt with Cleveland's 2135 Technology.
Specs
MODEL
HOSEL TYPE
LENGTH
LIE
LOFT
HEAD WEIGHT
TOE HANG
HAND
GRIP SIZE
2.0
FLOW NECK
33", 34", 35"
70°
3°
350g
HIGH
RH
STANDARD
4.0
PLUMBER'S NECK
33", 34", 35"
70°
3°
350g
MODERATE
RH/LH
STANDARD
8.0
SLANT NECK
33", 34", 35"
70°
3°
360g
MODERATE
RH
STANDARD
8.0
SINGLE BEND
33", 34", 35"
70°
3°
370g
FACE BALANCED
RH
OVERSIZED
10.5
SLANT NECK
33", 34", 35"
70°
3°
360g
MODERATE
RH
STANDARD
10.5
SINGLE BEND
33", 34", 35"
70°
3°
370g
FACE BALANCED
RH
OVERSIZED
ELEVADO
PLUMBER'S NECK
33", 34", 35"
70°
3°
360g
MODERATE
RH
STANDARD
ELEVADO
SINGLE BEND
33", 34", 35"
70°
3°
370g
FACE BALANCED
RH/LH
OVERSIZED
ELEVADO
SLANT NECK
33", 34", 35"
70°
3°
370g
MODERATE
RH
OVERSIZED
CERO
SINGLE BEND
33", 34", 35"
70°
3°
370g
FACE BALANCED
RH
OVERSIZED
CERO
SLANT NECK
33", 34", 35"
70°
3°
370g
MODERATE
RH
OVERSIZED
ISO
SINGLE BEND
33", 34", 35"
70°
3°
370g
FACE BALANCED
RH
OVERSIZED
ISO
SLANT NECK
33", 34", 35"
70°
3°
370g
MODERATE
RH
OVERSIZED
LAMKIN SINKFIT SKINNY PISTOL FRONTLINE GRIP

Lamkin SINKFit Skinny Pistol Rubber Frontline Grip - 0.9" Width (Standard), 65g
LAMKIN SINKFIT PISTOL FRONTLINE GRIP

Lamkin SINKFit Pistol Rubber Frontline Grip - 1.1" Width (Oversized), 122g